Non-Profit Organizations
10/01/2014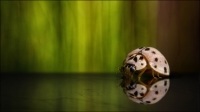 Just a reminder to those Non-Profit organizations who are using a calendar year for their fiscal year end - if you filed extensions for your 2013 Form 990 (Return of Organization Exempt From Income Tax), the 990 Forms are due on or before November 15, 2014.
The Form 990 (or if you qualify for Form 990-EZ) is an annual form required to be filed with the Internal Revenue Service by most organizations exempt from income tax and certain political organizations. You may also have certain filing and reporting requirements from your state, which will also need to be met in order to maintain your non-profit status.
The Internal Revenue Service has a website page dedicated to updates and helpful links for Non-Profits (there are different links for political organizations and private foundations). For compliance with the Internal Revenue Service this website offers information related to being exempt from income tax, filing requirements and other updates.
http://www.irs.gov/Charities-&-Non-Profits/Other-Non-Profits